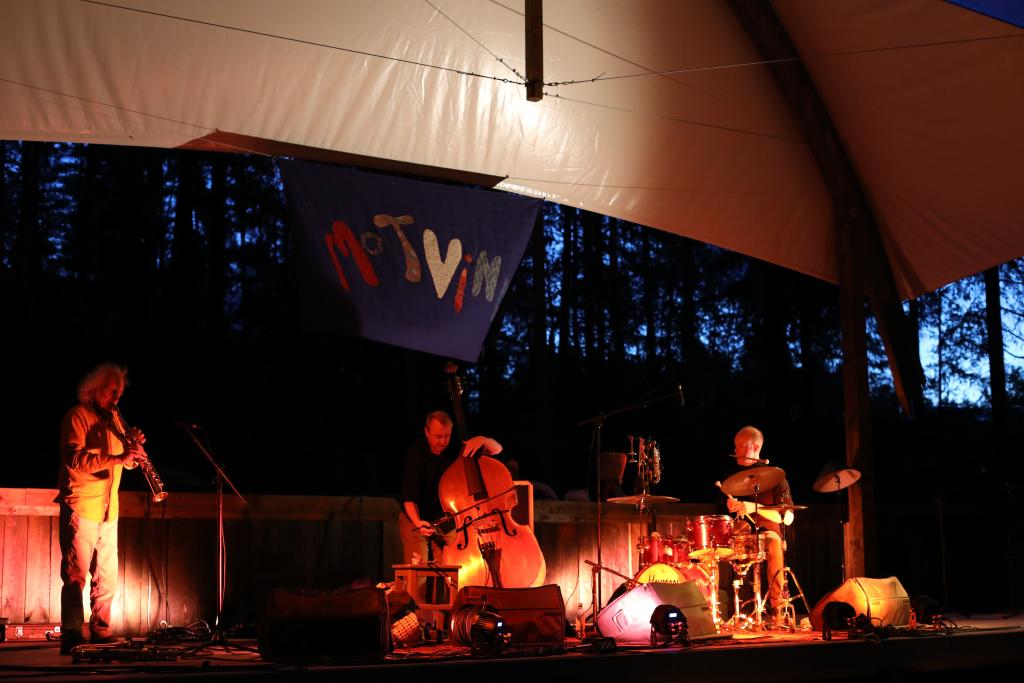 Trevor Watts - saxophones 
John Edwards - double bass 
Tollef Østvang - drums 
This trio is a collaboration between Norwegian drummer Tollef Østvang and two key figures in the British improvised music scene, John Edwards and Trevor Watts. The trio premiered as a commissioned work for the Motvind festival in Norway in 2022.
John Edwards is a highly sought-after bassists and can often be heard with legends such as Roscoe Mitchell, Wadada Leo Smith, Charles Gayle and Mulatu Astatke. His energetic and vital playing constitutes a key role in all the projects he participates in.
Saxophonist Trevor Watts is one of the most important British jazz musicians of all time. In the 60s he founded the legendary and influential band Spontaneous Music Ensemble together with drummer John Stevens. Since his debut album with the Spontaneous Music Ensemble in 1966, Watts has participated in over a hundred recordings and toured the world with musicians such as Steve Lacy, Bobby Bradford, his own bands such as Amalgam.
Norwegian drummer Tollef Østvang is a key figure in Trondheim's jazz environment and has established himself in recent years as an active musician at home and abroad. He has collaborated frequently with improvisers like Joe McPhee, Dave Rempis, Jaimie Branch, Ben Lamar Gay, John Dikeman and Martin Küchen. He is also known from bands like Friends & Neighbors, Universal Indians, The Way Ahead and All Included.